Click on Virtual Install above to see this artwork in a room, or upload your own photo to see this work of art to scale in your space. (Currently this feature only works with paintings and other flat art and not with sculpture). Scroll down to see all available work from this artist.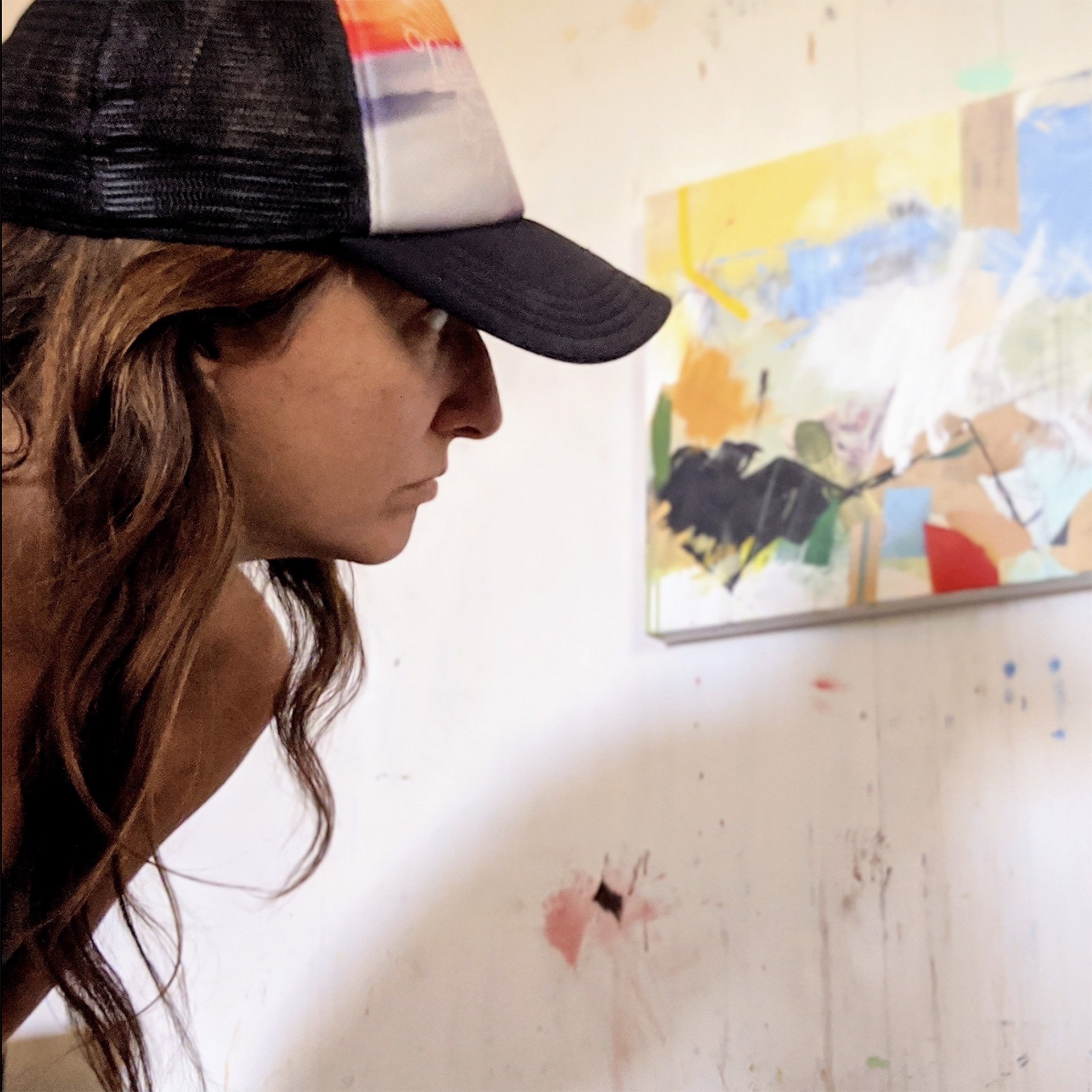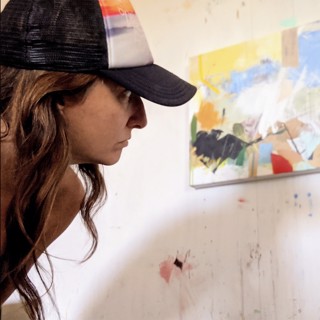 "I am most happy when I am covered in paint, my hands saturated with pigment, and my eyes searching for the "right" piece of collage to complete a composition and expression.
I draw from nature, landscape, and abstract expressionism, attempting to strike a balance between painterly gesture and the physicality of a pasted collage fragment. I mine a personal and aesthetic history for source material, re-using scraps of old handwritten letters, worn labels, sheet music, sewing patterns and other memorabilia from the lives of familial others, creating something new from something old.
I create dialogue and play between the graphical history and textures of the found materials and the fluidity and opacity of paint. Remnants of imagery appear and disappear in my work as the materials are washed and worn by layers of paint. It is my intent to give the viewer a 'glimpse' at a recognizable fragment or common history so that they may be reminded of their own memories and lives when looking at my work." - Carol Gove
Carol Gove works out of her Santa Fe studio as an abstract mixed media collage artist. She has a BS from the University of New Hampshire and studied at the DeCordova Museum School in Boston. She has exhibited in numerous solo and group exhibits over the last 20 years.
In addition to working in her studio, Carol volunteers much of her time in animal rescue. Currently she is the VP of Operations at Felines & Friends in Santa Fe. She also has donated her artwork to many non profit causes including The Human Rights Campaign, Crotched Mountain Rehabilitation Center in NH, Citizens for Affordable Housing in Boston, The NH Institute of Art and the Contemporary Art Forum in Phoenix.