Click on Virtual Install above to see this artwork in a room, or upload your own photo to see this work of art to scale in your space. (Currently this feature only works with paintings and other flat art and not with sculpture). Scroll down to see all available work from this artist.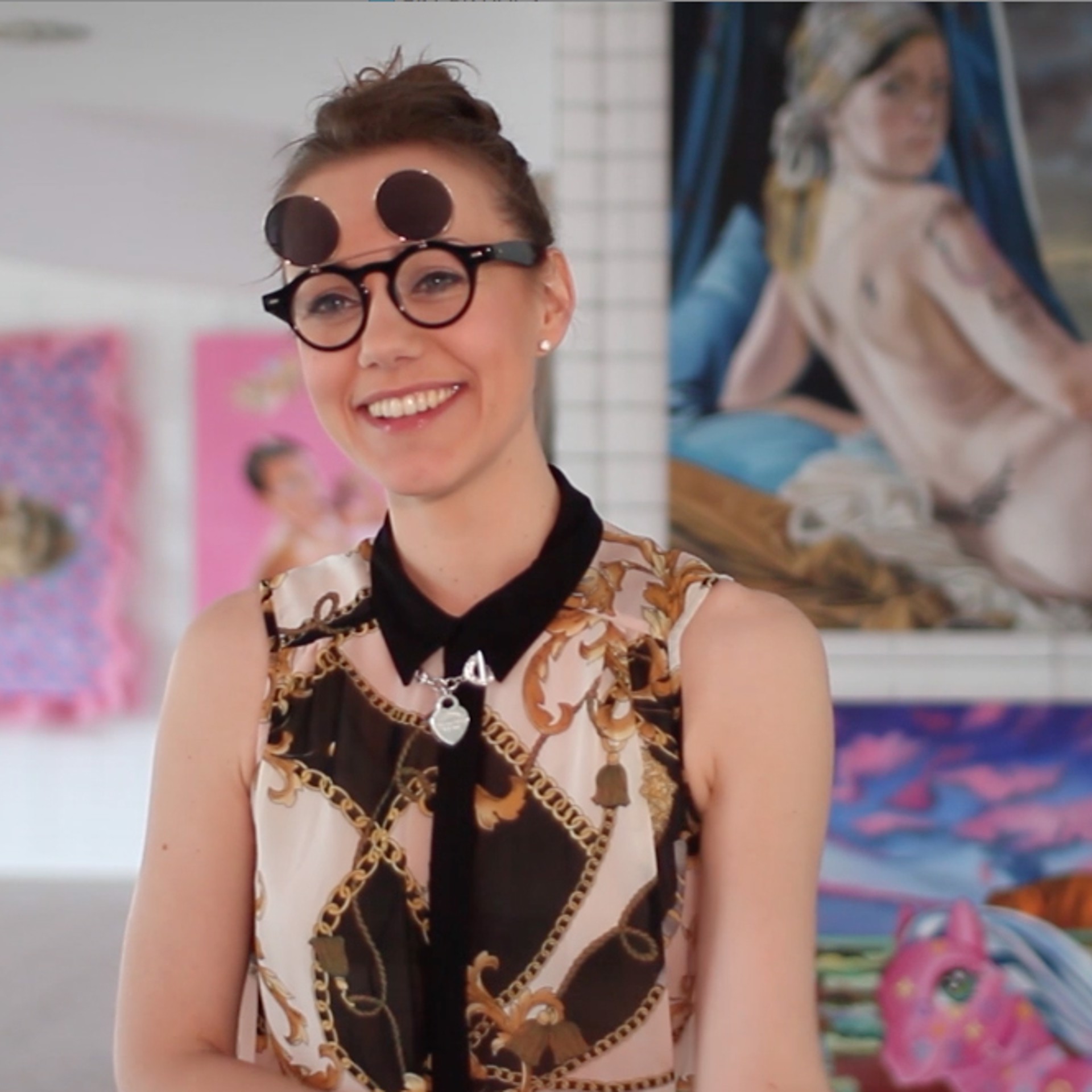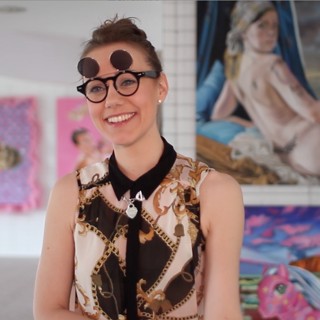 Justyna Kisielewicz, is a Polish native and a Miami-based painter. Her paintings are cheeky, trendy cool and popping with clever and lively unexpected colors. Kisielewicz's paintings are filled with references to modern pop culture and inspired by the tradition of American and European aesthetics. She has been celebrated by international fashion and lifestyle magazines, as the "pop culture obsessed" "rebellious artist from Poland" and as the "princess of pop culture". Her artistic style and subject matter is non-repetitive, however, it is consistent and sexy. She freely uses inspirations, words and symbols that are subconsciously rooted in the eye of the viewer through culture. She is the master of color and sublime technical expression. Kisielewicz's work is uniquely self-referential and emotionally honest.
Justyna Kisielewicz received her MFA from the Academy of Fine Arts in Warsaw, Poland. Her works have been featured in Elle, Harper's Bazaar, Glamour, Business Insider, Hi Fructose, Juxatopoz, Supersonic Magazine and Paint Pulse Magazine. Kisielewicz's work has been the subject of exhibits in international galleries and museums in Warsaw, San Francisco, Sydney and Berlin. Her work has been presented at art fairs in Berlin, Hamburg (Germany) and Maastricht (Netherlands). Most recently Kisielewicz's work has been acquired to fill the permanent collection of the National Museum in Gdansk, Poland.