Click on Virtual Install above to see this artwork in a room, or upload your own photo to see this work of art to scale in your space. (Currently this feature only works with paintings and other flat art and not with sculpture). Scroll down to see all available work from this artist.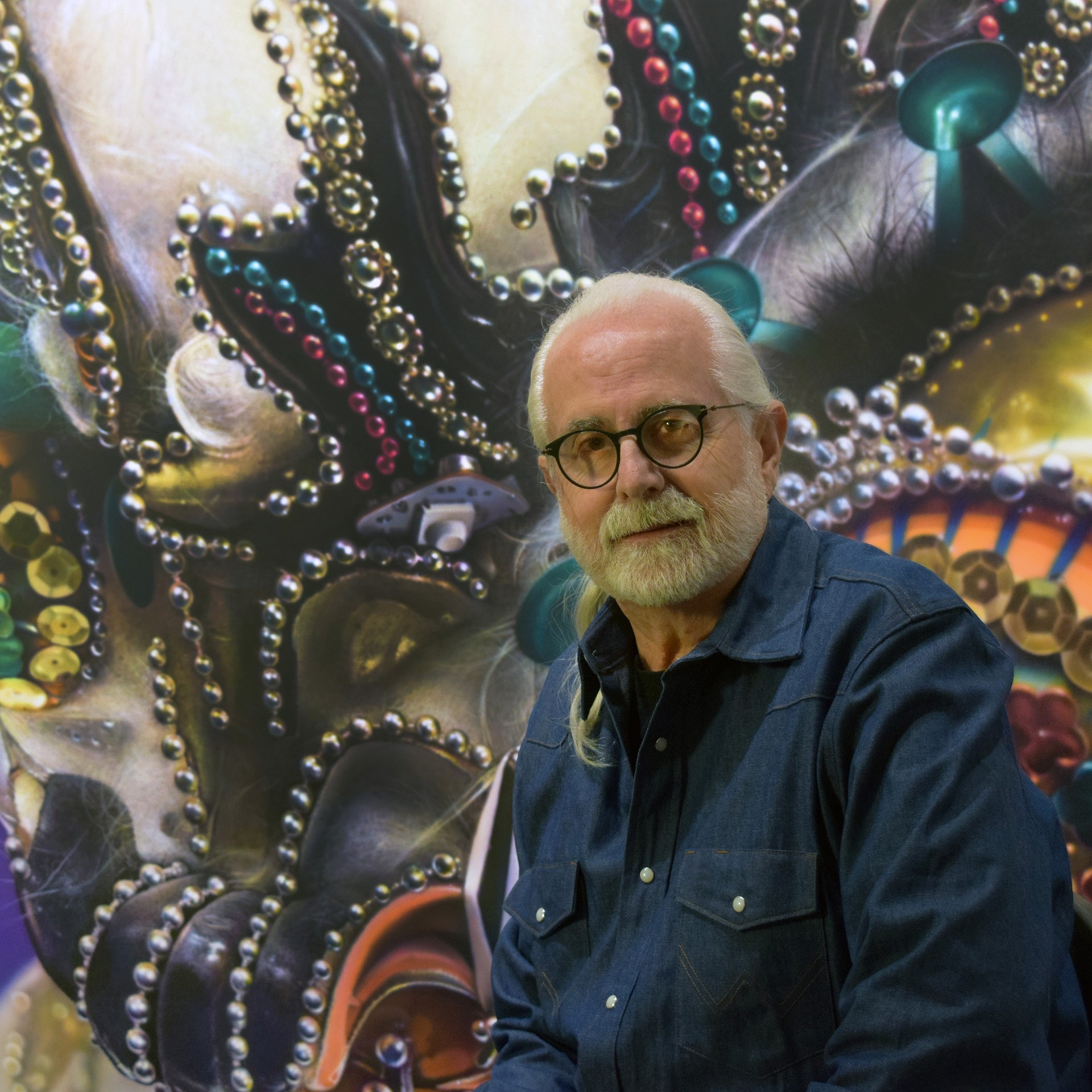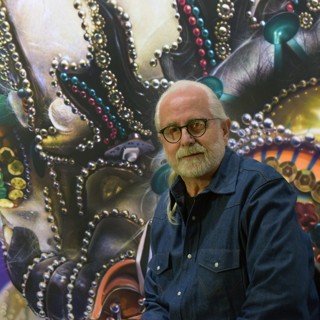 Finding interest in the difference between seeing and looking, and the way contemporary culture consumes images, Richard Heipp creates photographically and digitally mimetic paintings that intersect with themes of technology, vision, and artistic production. Coining the term 'photocentric' to describe his carefully crafted airbrushed paintings, Heipp intends for viewers to initially assume they are looking at digitally or mechanically reproduced images. "Then, only upon astute and close observation, is the true nature of the image revealed," Heipp states, aiming to subvert assumed notions of craft, production, and perception. He believes this approach produces a profound change in the relationship between the viewer and the object. "I hope my work causes viewers to slow down and really look in order to see." His most recent body of work from the Museum Studies Series confronts how the interpretation and consumption of artworks and artifacts are affected through layered visual or cultural systems of seeing, their institutional display and ultimately altered by Heipp's translation into paintings.
Heipp has taught painting at the University of Florida for 40 years and retired in May 2021 to concentrate on his studio practice. He served as the Director of the School of Art and Art History from 2010 to 2015. Heipp has an extensive national exhibition record including over thirty solo exhibitions at museums and galleries. His paintings and installations are included in numerous public and private collections nationally including the Jacksonville Museum of Contemporary Art, the Harn Museum of Art, Polk Museum, the Progressive Companies, Miami University, and the City of Seattle. Heipp has received six State of Florida, Individual Artist Fellowships, a Southern Arts Federation, National Endowment for the Arts fellowship in painting, and was honored by the Southeastern College Arts Association with the Outstanding Artistic Achievement Award in 2006. In addition, Heipp was honored as the University of Florida's 2007/08 College of Fine Arts Teacher of the Year, was awarded a Research Foundation Professorship in 2015, and was made a Professor Emeritus in 2021.