Click on Virtual Install above to see this artwork in a room, or upload your own photo to see this work of art to scale in your space. (Currently this feature only works with paintings and other flat art and not with sculpture). Scroll down to see all available work from this artist.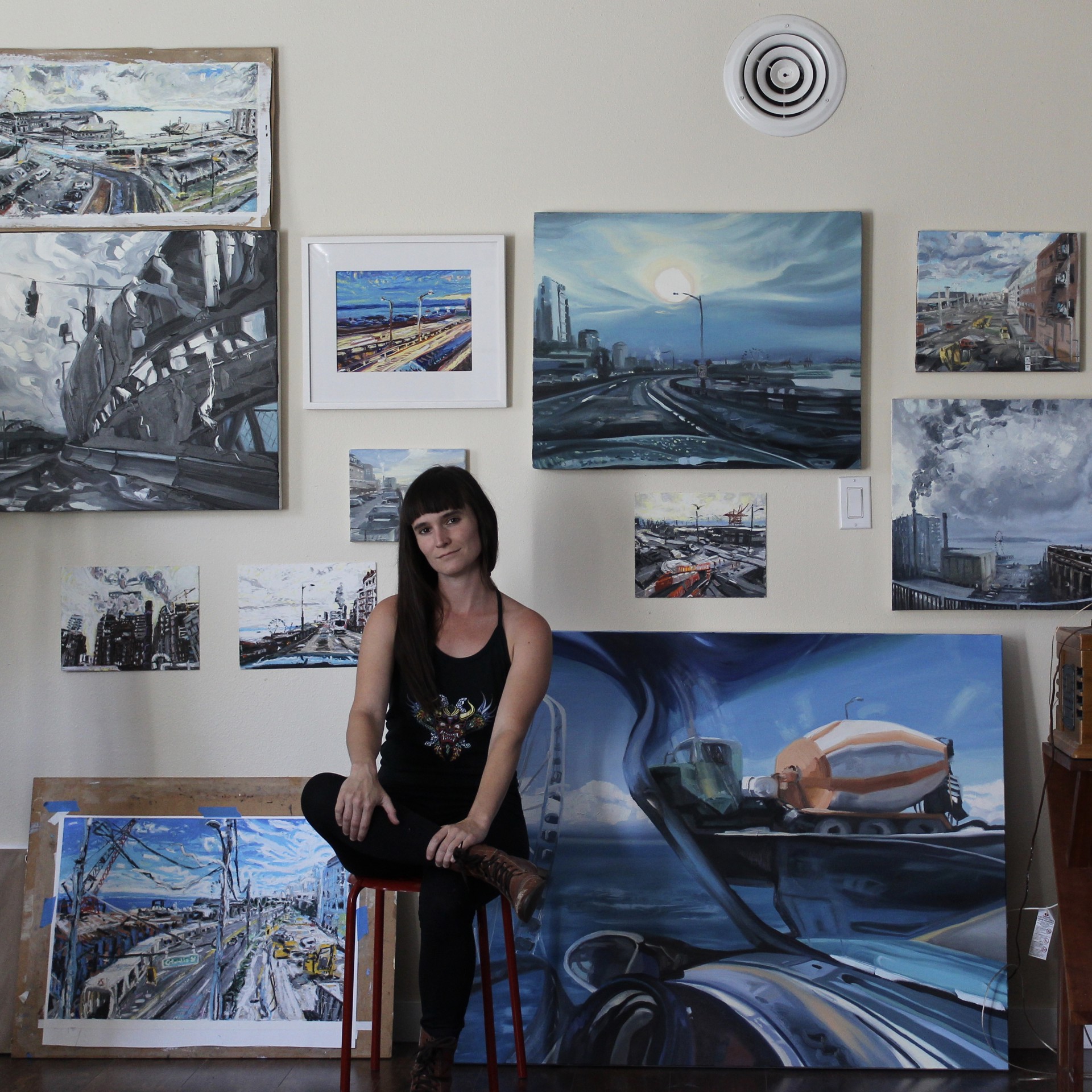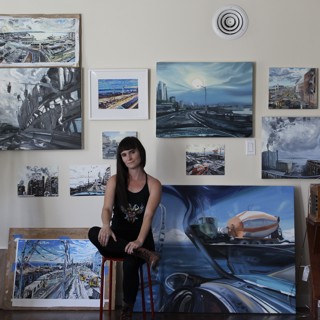 Refuge feels harder and harder to find, with the growing chaos of our current world. The moments I've been able to retreat to the forest have given me splendor, awe, and a rejuvenated sense of freedom. The awe doesn't pour in all at once. Nature sneaks up on you; it is never on your terms, but spontaneous and sometimes alarming.
People have exhaustively talked about "the power of nature" - a routine that weakens the phrase's impact. I hope my paintings show a fresh appeal to the magnitude of what is all around us, so that the viewer may also find refuge and a renewed sense of freedom and bliss.
-Laura Hamje
An oil painter from Austin, Texas, Laura Hamje came to Seattle in 2004 where she earned her BFA from University of Washington. Her work is included in the corporate collections of Perkins Coie, Weyerhaeuser, and F5 Networks, and exhibitions have taken place in Astoria, Oregon, Seattle, Los Angeles and New York City. Hamje began her career painting bridges, highways and industrial landscapes, often from the vantage point of a fast moving vehicle. More recently, her subject matter focuses on slow, ethereal moments, inspired by walking in the forests of the Pacific Northwest.